2022 Voice2Youth™ Poetry Slam
Presented by the Thank You Darlin' Foundation
WHEN: April 16, 2022 at 1:00pm – 3:00pm
WHERE: I.M. Terrell Academy for STEM and VPA High School | 1411 I M Terrell Cir S, Fort Worth, TX 76102
PARTICIPANT CHECK IN: 11:30am
COMPETITION CATEGORIES: North Texas 3rd – 12th Grade Students
THEME: Justice
1st Place Individual Poets and 1st Place Poetry Teams win cash award.
Parent Consent/Release/Waiver of Liability Form (PDF)
What is the 2022 Voice2Youth™ Poetry Slam?
Citywide annual youth poetry slam involving 3rd – 12th grade students.
Strengthens critical skills for academic and personal success.
Participants receive awards and cash prizes.
Aim is to help build a strong literacy foundation in kids early on: reading, writing, and public speaking.
This event is sponsored in part by Arts Fort Worth, the Texas Commission on the Arts, and Fund to Advance Racial Equity (FARE).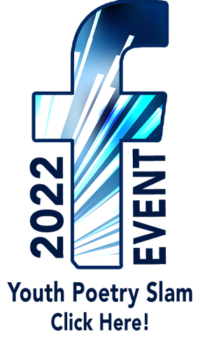 Visit us on our Event's Facebook page. Let us know that you're interested and planning on attending this wonderful event!
All of us at TYD Foundation hope that you will attend either as a participant or as a spectator. Support Our Kids and Encourage Their Success!
OUR VISION
Our Vision is a world where all children have access to artistic expression and nurturing for academic success. Therefore, we are committed to diversity, equity, and inclusion.
POETRY SLAM PURPOSE
In addition to giving voice to some incredible youth, we believe that audiences can connect and understand diverse life experiences when young people share their stories. This way, we foster awareness and understanding that weakens implicit biases and harmful stereotypes.