Contact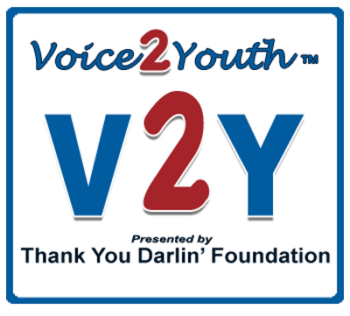 Thank you for visiting our website, we hope the following contact information will assist with any inquiry you have.
Mailing Address
The Thank You Darlin' Foundation
1300 Gendy Street, Suite 268
Fort Worth, Texas 76107
Office Hours
Monday through Friday 9am-5pm
Except on holidays
General Inquiries:
[email protected]
Please call 1-817-306-4441 for any further assistance.
---
You are also welcome to email us using the form below. We will respond back to you usually within 24 business hours. We are open Monday through Friday from 9:00 am to 5:00 pm excluding holidays. We look forward to hearing from you!
---
Rainbow
When the Lord whispered in my ear,
Save the children
I became a rainbow filled with hope
My brilliance stretched across the sky
I entered each day with a crescendo
My mantra was "no doubt"
My purpose was not to raise my voice
But to raise the voices of children
An inspirational poem by TYD Foundation founder, Carolyn West
---